How to add your logo to Corporate Gifts
First select your gift by using using the drop-down menu under the Corporate Gifts category. Here you will find all of ouf golfing items displayed in easy to find sub-categories.
These range from smaller items such as tees, pencils or ball markers, which are great for golfing gift packs, or golf bags, shirts or luggage. All of these can be branded with your logo which we can with print or embroider.
Choose your item then use the red 'Personalise' button to add your text or logo.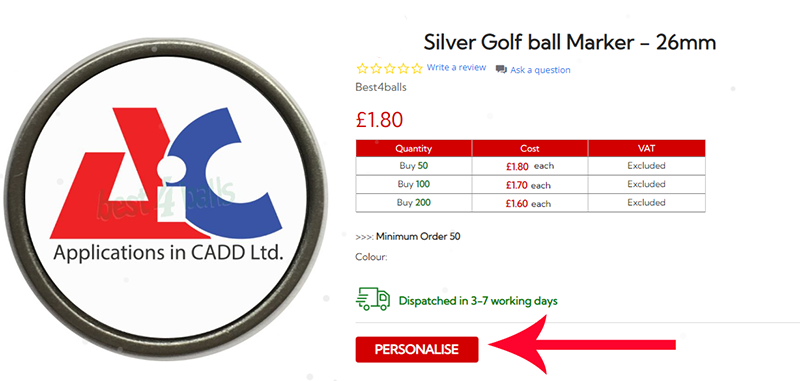 We can provide a full colour print onto all of our golfing gifts so this covers simple one to two colour logos or more complex logos with multilple colours, shading or gradients.
Adding a logo to your gifts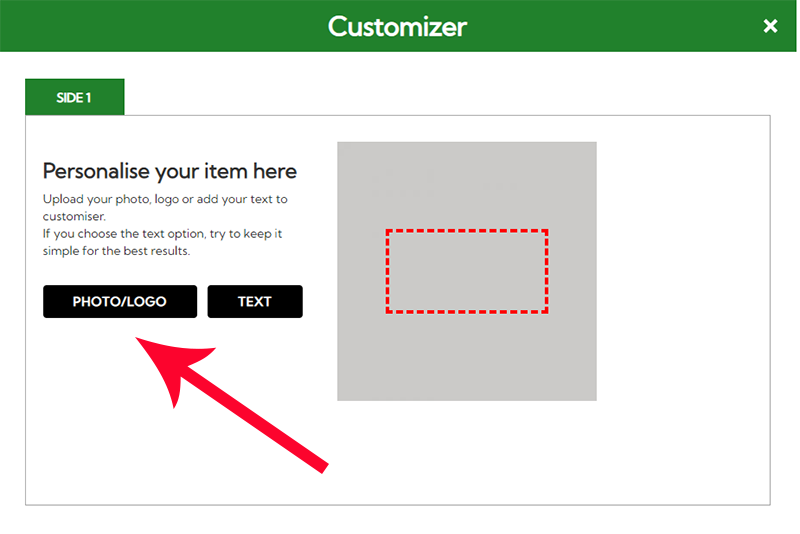 Upload your image, the photo/logo button should be used to input your logo into our on-screen customiser. From here select the location of your logo, find the fil and click open. We can print from jpeg, png or vector format (either ai or eps file).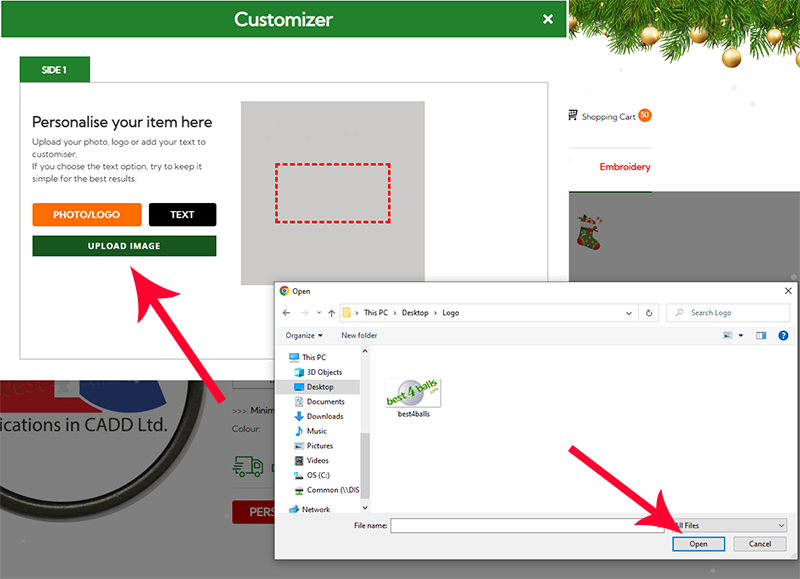 Editing your Logo
Once your logo is uploaded into our customiser you have the option to crop down if necessary. Most logos will need no amending so the left-hand green button 'Correct (Don't Edit) should be used. If your logo does need amending use the right-hand side square or circle tool to crop as required then click 'Finish'.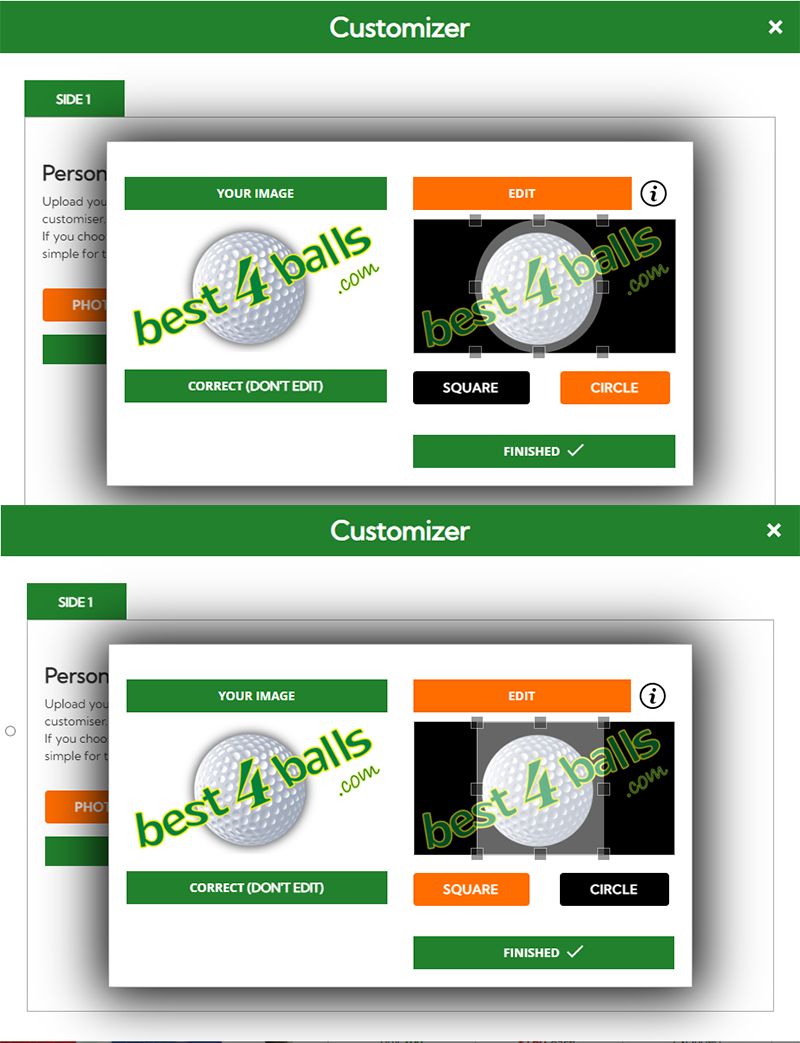 You will now see an on-screen visual of your logo this is the first stage of approval. If it looks as you expect you can proceed down to review the printing lead times. This is how quickly we print your gifts and will default to the standard 5-7 day print. If you want to get your gifts quicker you can choose the express 2-3 day option. When you get to the checkout stage you will also need to select a delivery method, the estimated delivery date indicated here is based on the printing lead times plus delivery timeframe.
Printing lead times can be upgraded by going back to the shopping cart page if not already selected from the customiser.
Because we print in-house it may be possible to print quicker than the estimated delivery time. If you have a super urgent order drop us an email and we will try our best to accommodate you.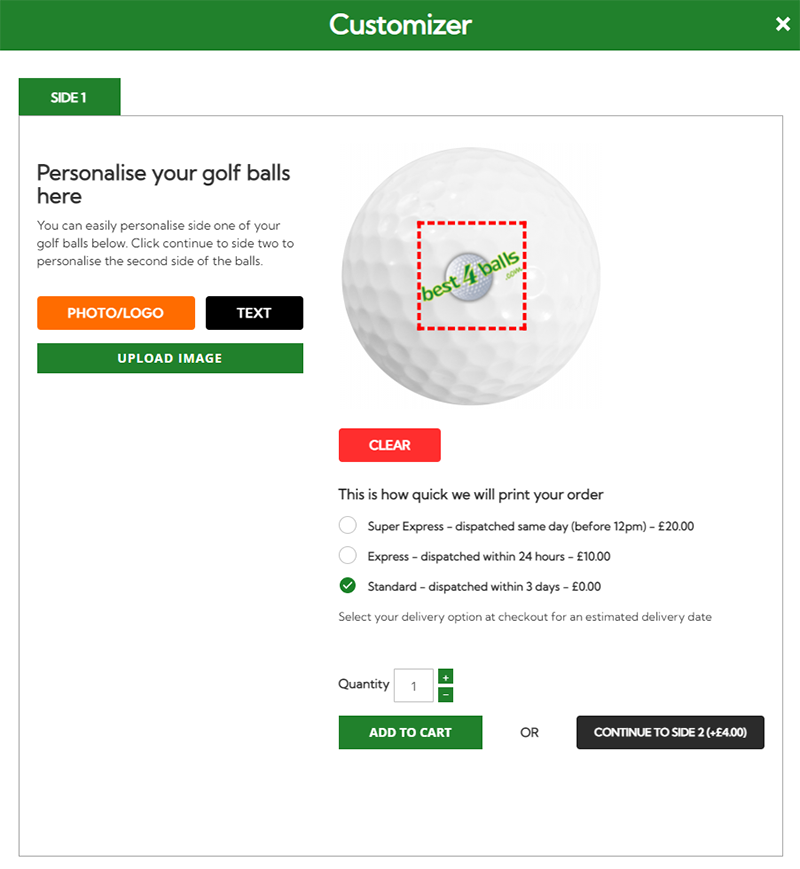 Adding text to your gifts
Use the text button to add in your own choice of text or message which we can print or embroider onto your golfing gifts.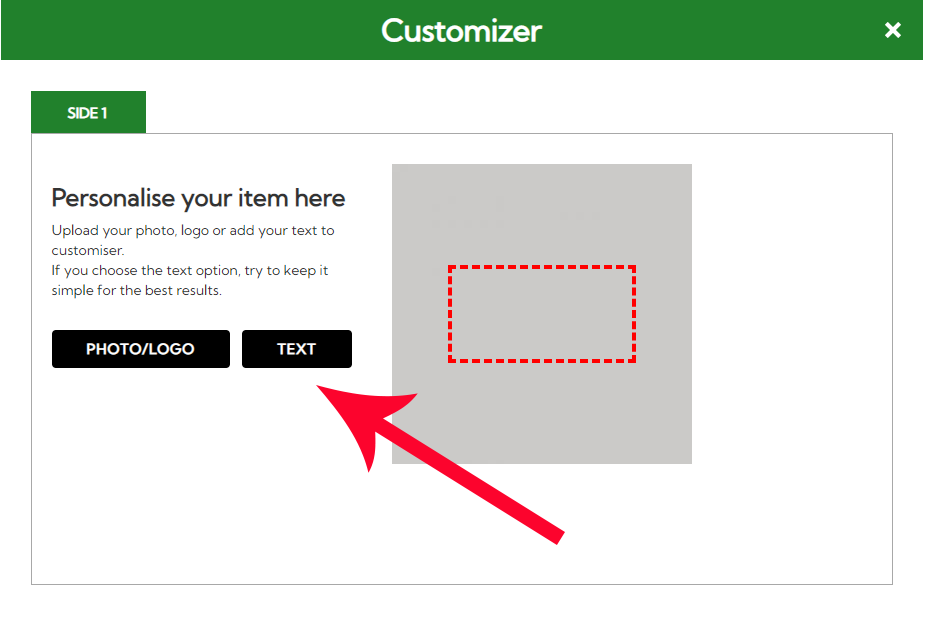 The customiser will open up giving three lines for you to input your text. From here you can amend the font size and colour of the text to fit the print size box.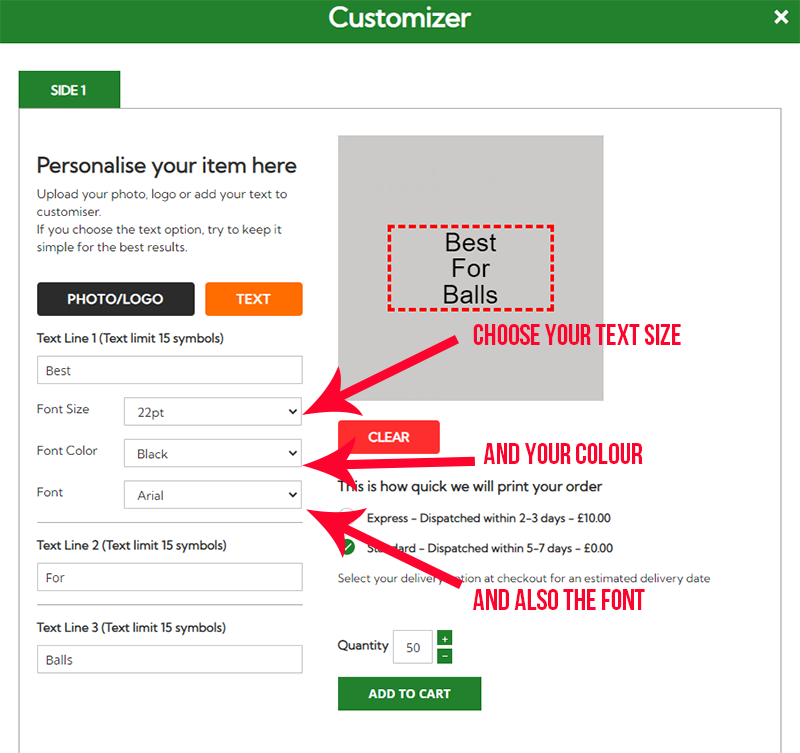 All changes will be shown on the visual which you see on-screen and again when you use the add to cart button.
Show more