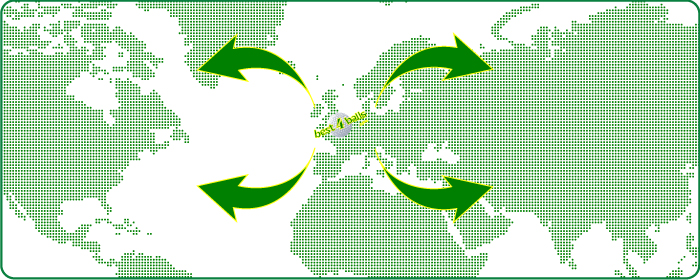 EU Business Customers:
Step 1:
Add your items to your cart and go to checkout. VAT will be added at this stage.
Step 2:
Set up a new account and enter your valid VAT number (see below)
Step 3:
VAT will be deducted during the checkout process on the order confirmation page.
Non EU Customers:
Non EU customers do not have to pay VAT, which is currently 20.0%. VAT is automatically added to the products in the shopping cart. The VAT is later deducted, after the customer completes their account information form.
Our logo golf balls and corporate merchandise display prices excluding VAT. Most other products show prices including vat. Any item that excludes VAT will show "Prices Exclude VAT".
Country Not Listed?
If you require delivery to another country not listed please email us for a quotation: contact@best4balls.com